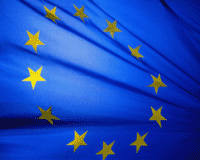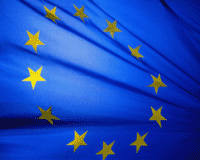 Celebrations.
Verwood and Three Legged Cross
"FLAGFEST"
20th of October 2007
Through the hard work of all the Twinning Association Committee, its ordinary members and the Town Council, Verwood and Three Legged Cross is the only town in the UK to have been awarded the "Flag of Honour" of the Council of Europe in Strasbourg for 2007.
Following the official handing over of the flag at a Civic Ceremony and to celebrate this event a "FLAGFEST" celebration day, open to all, is being held on the 20th of October 2007 in the centre of Verwood and we hope to see as many of you as possible.
Events will take place on the Recreation Ground, in the Memorial Hall, on Ferrett's Green and at the new Verwood HUB with Arena Displays, Activity events, Face Painting, Bouncy Castle, steam engine rides for the children and rides in a Cherry Picker for older children and adults plus stands and displays from many local and international groups and societies. Shops in Verwood and Three Legged Cross have been invited to participate by decorating their shop windows, to give the town a Festive spirit. We anticipate many friends and families will come and enjoy this event with many local firms taking part, including the Fire Service and the Police. Any donations received on that day will go to the Mayors Charity which this year is "St Gabriels".
The "European Honour Flag" programme was created in 1961 and is bestowed on cities and local authorities throughout Europe for their European action and city-twinning activities.
Each year, the Parliamentary Assembly grants four awards (the European Diploma, the Flag of Honour, the Plaque of Honour and the Europe Prize).
The Flag of Honour of the Council of Europe is conferred on those municipalities or other local authorities which, in the Committee's opinion, deserve this distinction in recognition of their work in promoting the European idea. The Diploma, Flag of Honour, Plaque of Honour and Europe Prize represent a hierarchical progression; that is, a city must have received the Diploma before it can receive the Flag, and so on. Although only one Europe Prize is awarded each year, several cities may receive the "lesser" awards.
On Friday the 19th October 2007, the Civic Ceremony will take place at the Verwood HUB in front of an invited audience when the Town will actually receive this prestigious award. We hope that all Verwood friends and families will participate in the FLAGFEST on Saturday the 20th of October, it will be a great day.